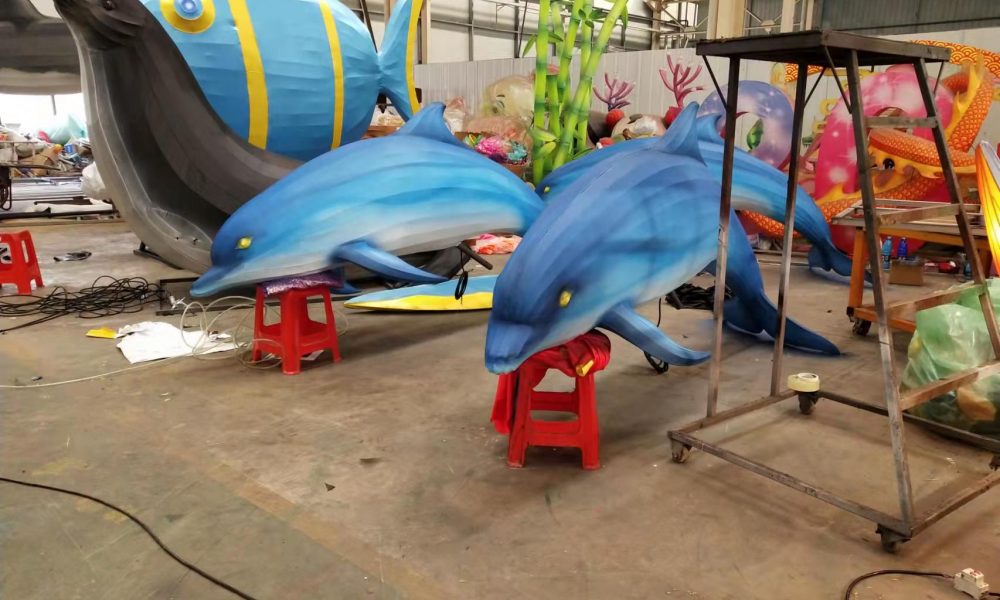 The latest lantern order we finished is made for a Qatari client. The theme for this lantern festival is Marine Animals.
The lantern dolphin, lantern sea lion, lantern sea turtle, lantern jellyfish, and other items would bring a magic sea world to the land.
Wish the lantern festival a great success!